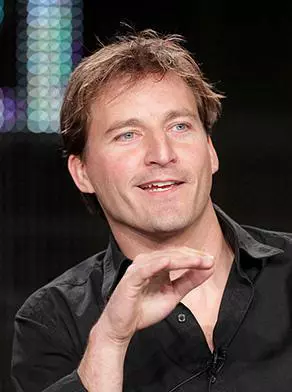 About
Barny Revill has filmed in some of the most extreme corners of the world throughout his career, including on Mount Everest, deep in the Congo and even under the North Pole on a military submarine.
His work includes Animal Odd Couples for BBC One, which achieved ratings of nearly 6 million, making it one of the highest rated specialist factual shows of 2013. Barny also directed many episodes of River Monsters, which is the best-performing series in the network history of Animal Planet and the 3D film River Monsters 3D – Pack of Teeth which was nominated for Best 3D at Wildscreen International Film Festival. He also directed the full drama-documentary Bite of the Living Dead.
Secret Life of Dogs for itv was another success, earning critical acclaim both in the UK and abroad. Narrated by Martin Clunes, it was one of the world's best-selling single documentaries of 2013. His follow up, Secret Life of Babies was shortlisted for a Grierson Award and there have been many other Secret Life of films in the strand since.
Barny has also taken Davina McCall to the extremes in a 4 part series for itv, and Series Directed a popular factual format for the BBC 'You and Your Dog'. He's filmed the Dulux dog for a commercial and rebranded the Battersea Dogs and Cats Home, and his latest project is Earth from Space for BBC1.
Clips from his films regularly go viral. He made the most watched video on Animal Planet's YouTube channel – a clip from Animal Odd Couples that has over 50million views. And the most watched video on River Monster official YouTube channel which has over 20million views. He also has several videos in the BBC's most watched list. In total, his videos have 150million views and rising.